Pitboss Rumble, A Country Western BBQ Festival
Event Details
Pit Boss Rumble is a Covid Friendly Country Western BBQ Competition to be hosted at Deys Farm at Oliveira Acres, sanctioned and judged by the Kansas City Barbecue Society, a society of 20,000 members. We are inviting Grill Masters from all over to compete head to head to win title of Pit Boss Rumble Champion and become eligible for American Royal and the Jack Daniels World Championship.
There will be plenty of entertainment for guest including festival games, food tastings, art installations and live Country Western music performances to enjoy.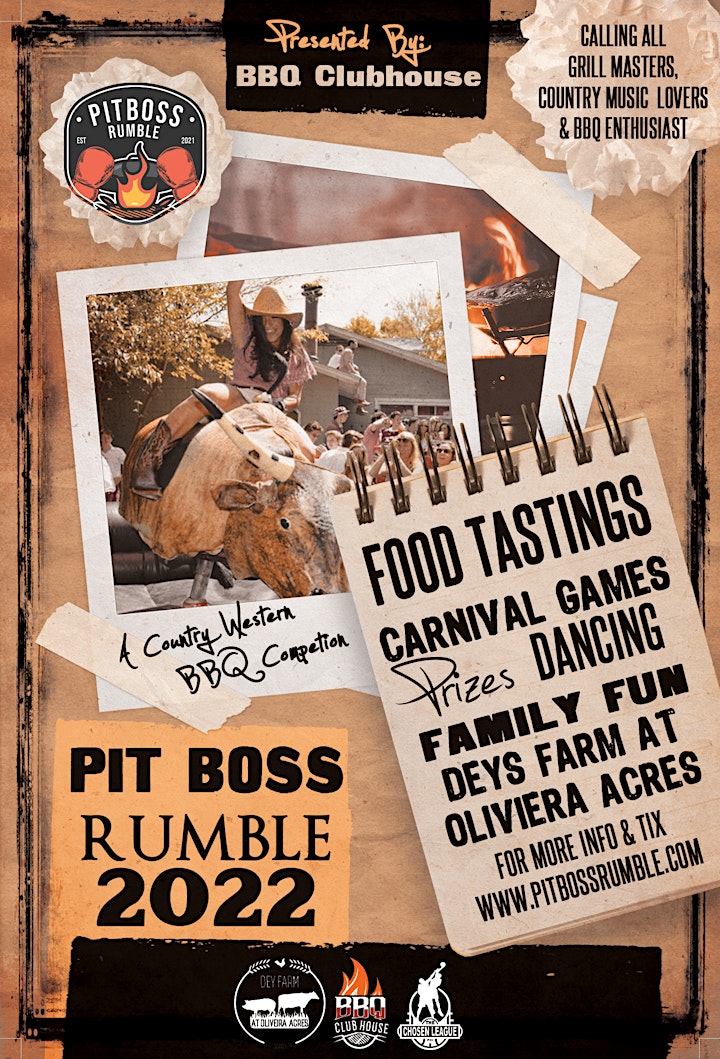 Event Hosted By: BBQ Clubhouse
BBQ Clubhouse is a full service barbecue company that embodies Farm to Grill and Plate to Stomach. We are excited to share the passion of cooking grilled and smoked meats in a friendly competition with other grill aficionados.

BBQ Competitor Information
This Event is for the Pit Masters within us all. Each Group will have 24 hours to cook their best for the chance to win Most Valuable Grill Master Award and Champion of Pit Boss Rumble.
Judging will be determined on Best in each category of Pork Ribs, Chicken, Pork Butts and Beef Brisket according to Kansas City Barbecue Society guidelines.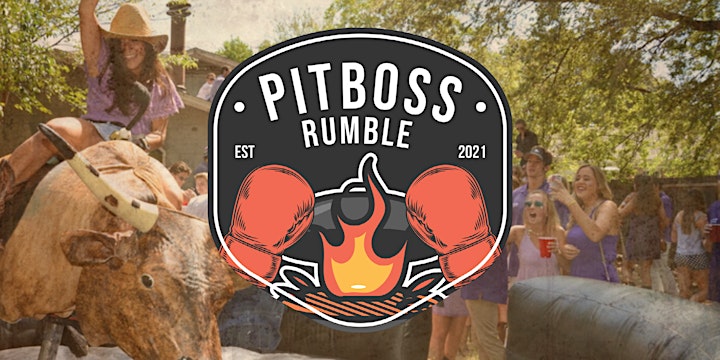 Covid Guidelines
In order to keep all of our guest safe, each guest attending must submit a negative covid result within the last 24 hours regardless of vaccination status. Covid Testing will be available on-site by available nursing staff.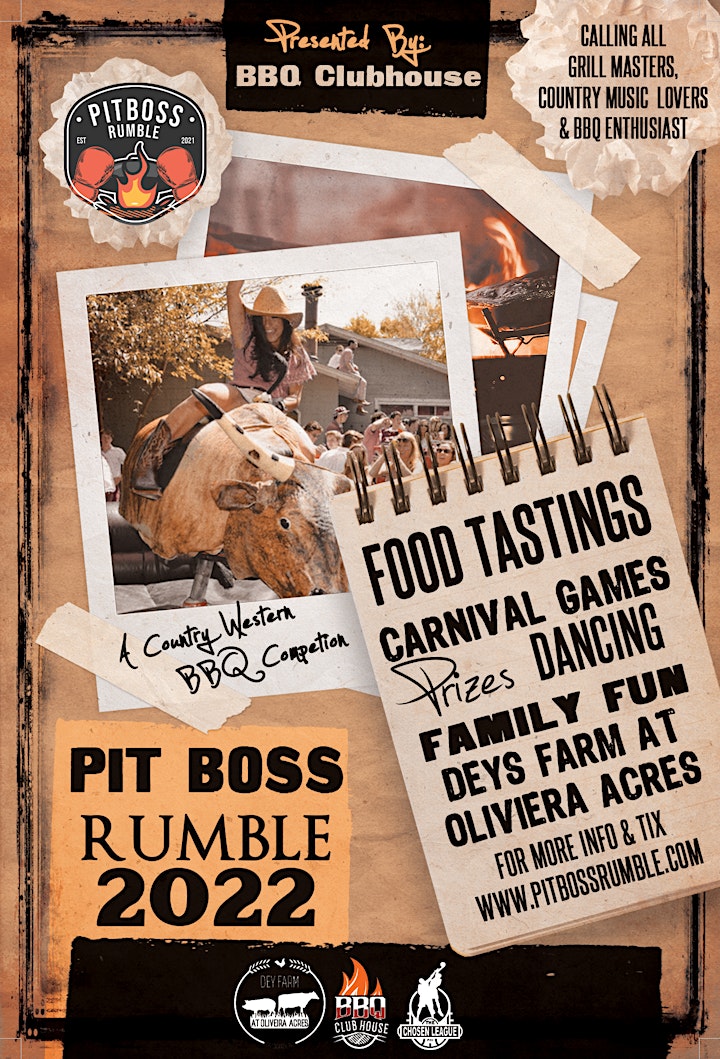 Street Address
215 Dey Rd




East Windsor

,

NJ

08512
Dates
through
View Calendar
Comments